This is without a doubt the most common dangerous condition that we come across on almost a daily basis. A nice brand new dryer with a three wire electrical connection that has not conformed to code for 20 years, yet was installed by Sears or whoever not even six months prior. As it turns out, the delivery guy from Sears doesn't have an electrical license to lose so he doesn't care if it's done properly at all. Pace Electric always installs four wire cords and receptacles for dryers and ranges, eliminating the bonding jumper between the neutral and ground for the appliance, preventing possible electrocution of the user.
The second aspect that is grossly neglected by the big box stores delivery personnel is the venting of the dryer. On the back of every dryer manufactured for sale in the U.S. is a warning sticker forbidding the use of any material other than 4″ rigid duct. This warning expressly warns against the use of "metal foil vent" which can lead to a fire. Yet time and time again we find that the people delivering your new appliance neglect to inform the customer about what is required to keep you and your family safe. Pace Electric installs the correct venting for your dryer, and we make it look good. Call for a free estimate. Check out the examples of what is right and what is wrong below: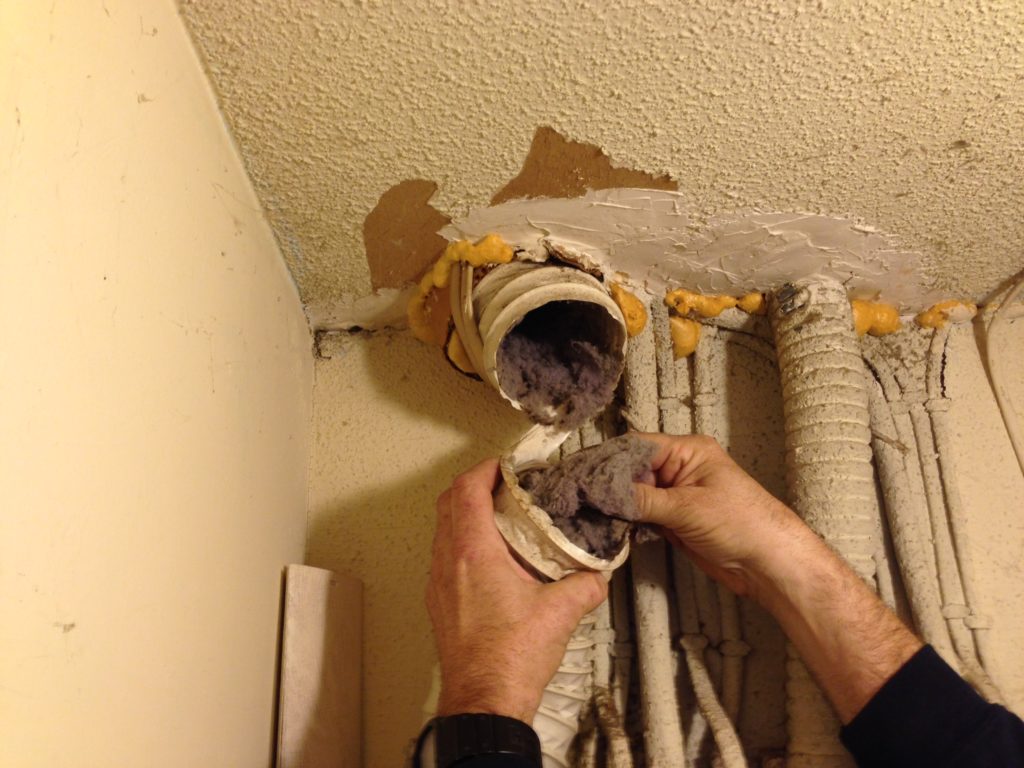 Dangerous Lint Build-up in plastic venting. Also this was in a condo unit neighbors both sides.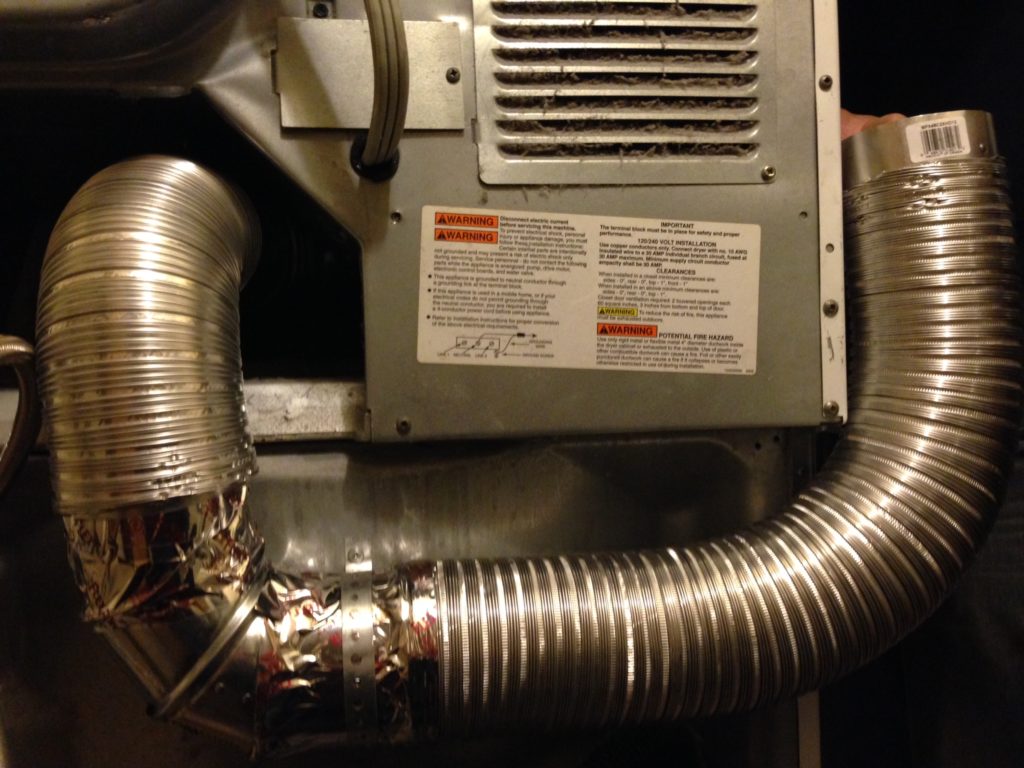 Correct 4″ Rigid duct special configuration for stacked washer dryer.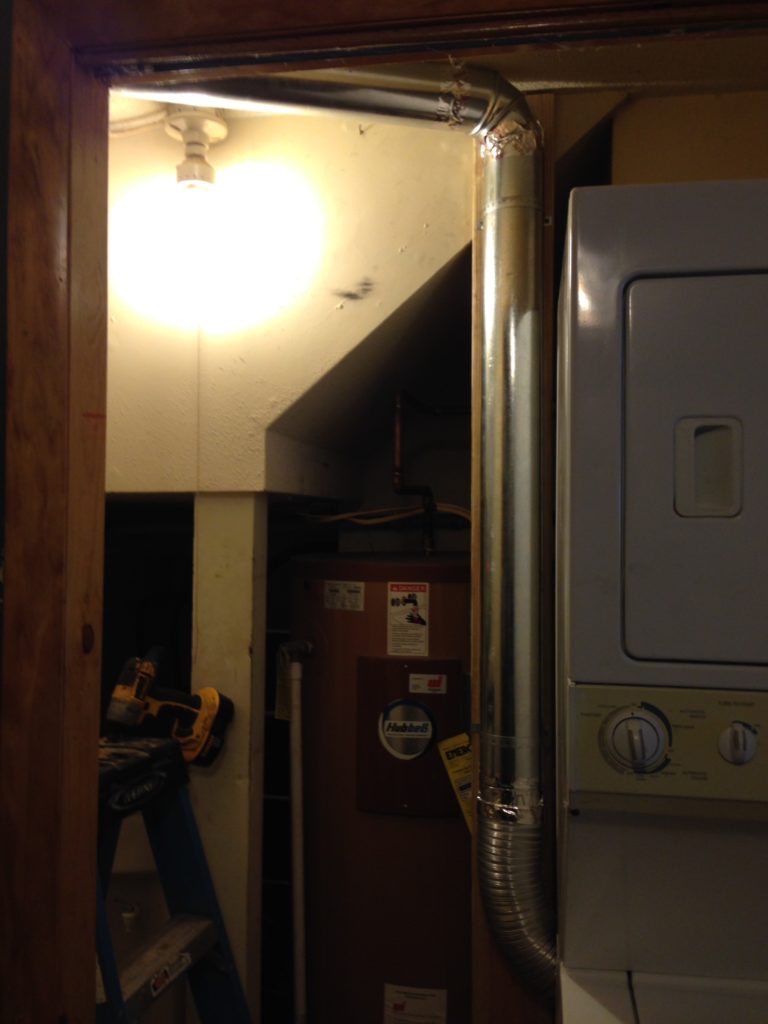 Correct 4″ rigid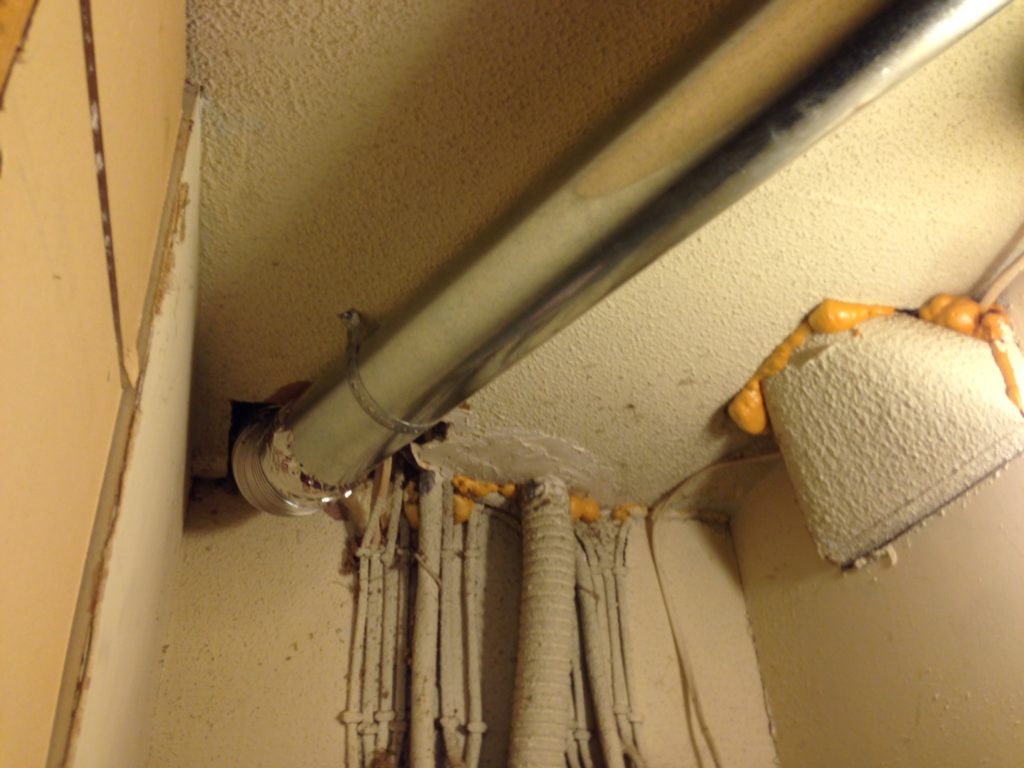 Correct 4″ Rigid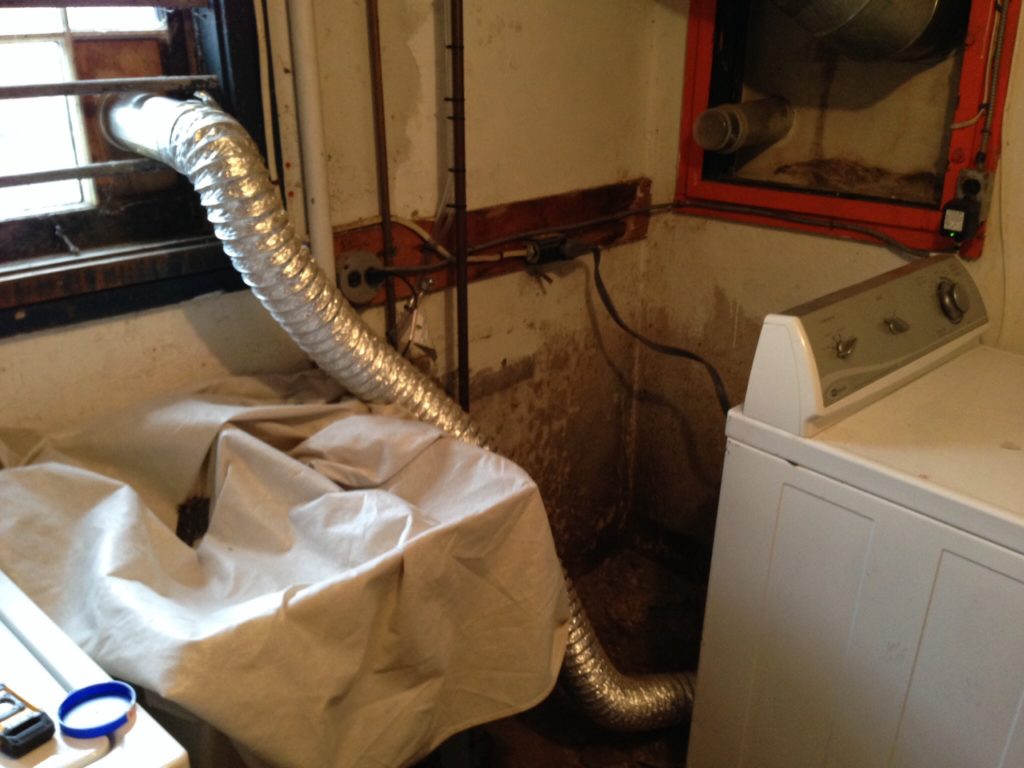 Incorrect metal foil vent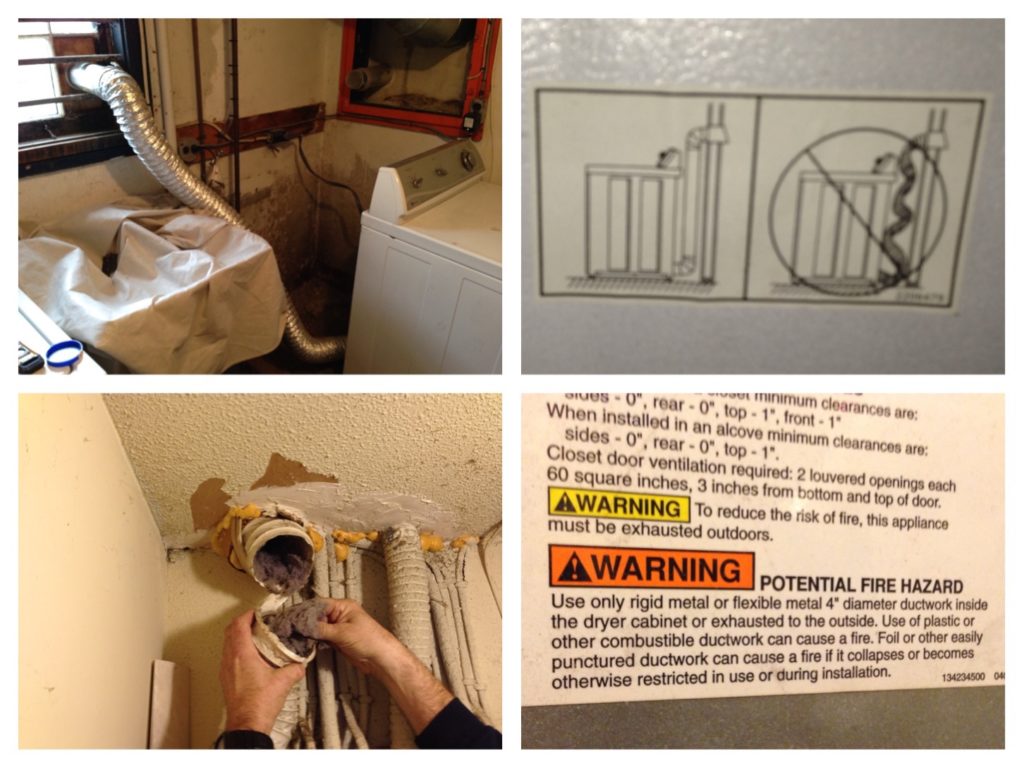 "Foil or other easily punctured ductwork can cause a fire"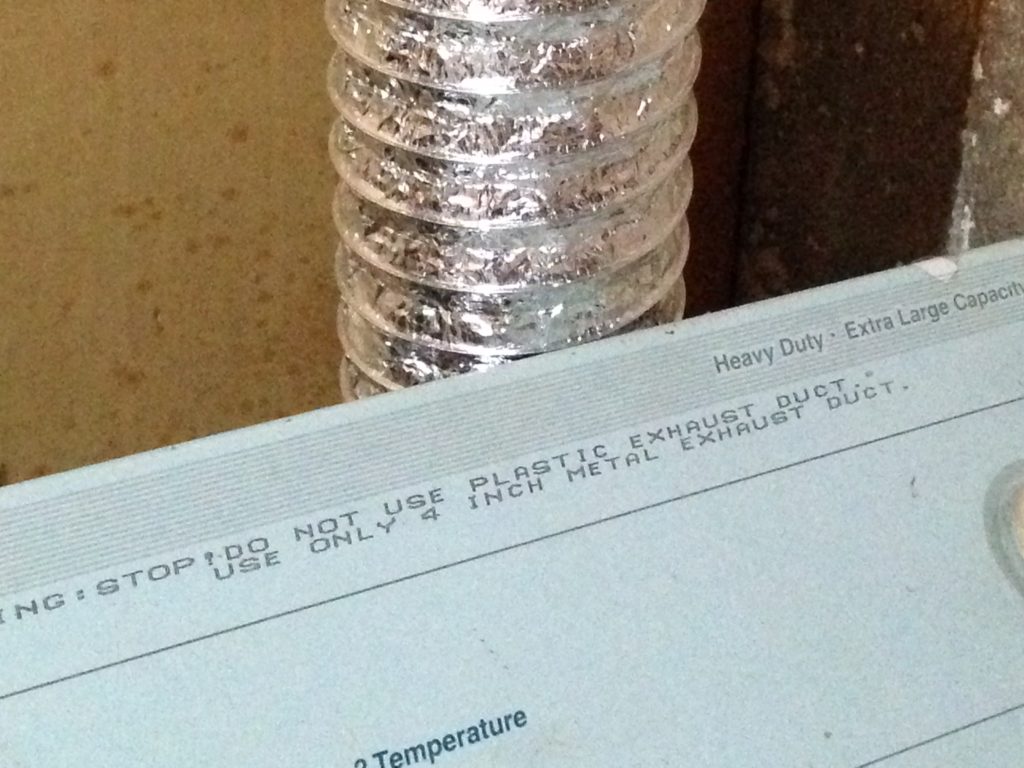 Read the warning on the dryer! Obey manufacturers instructions to keep your family safe!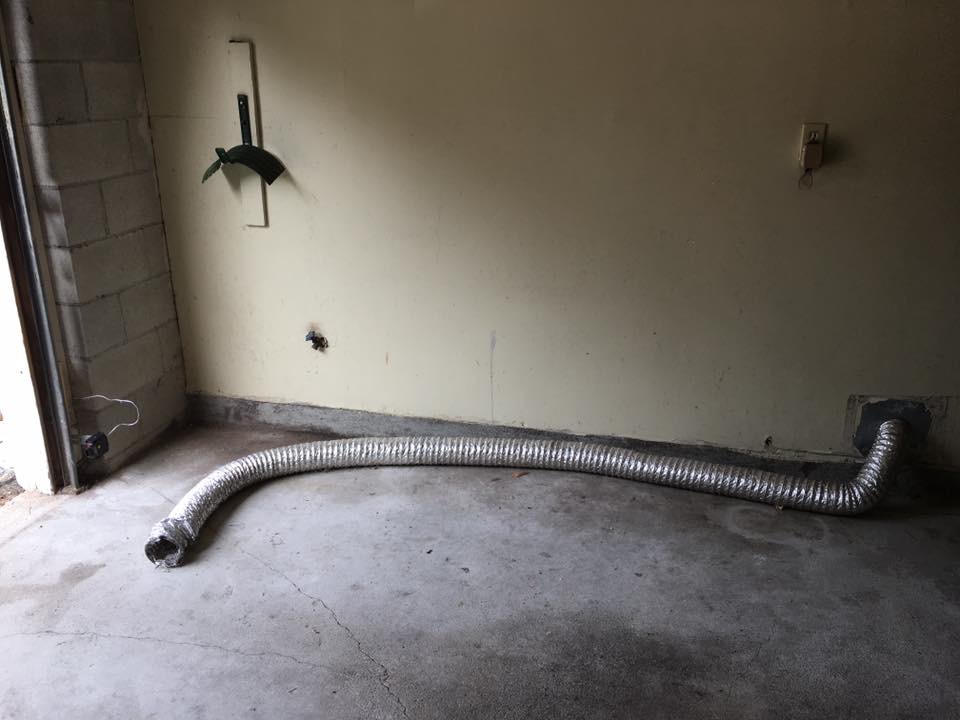 Incorrect metal foil vented to garage.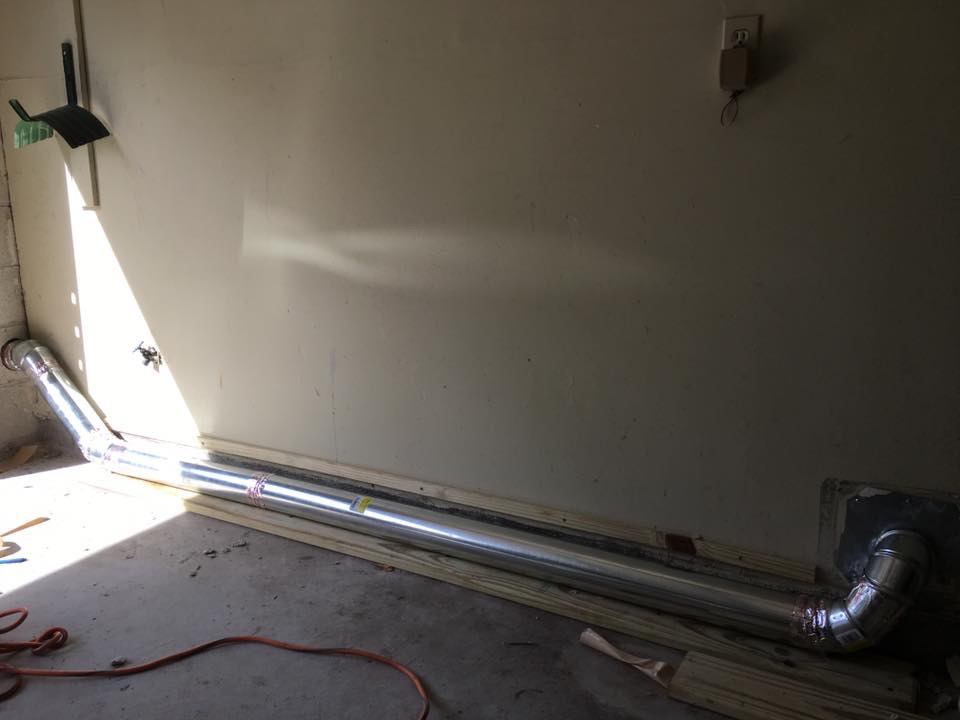 Correct 4″ Rigid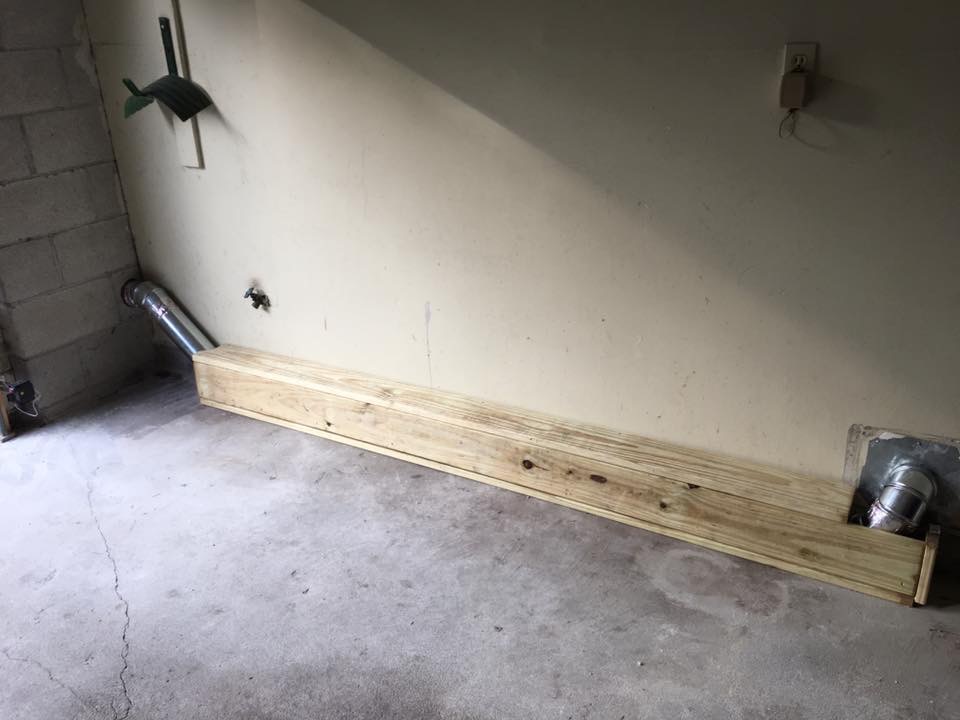 Physical protection provided for vent duct on garage floor.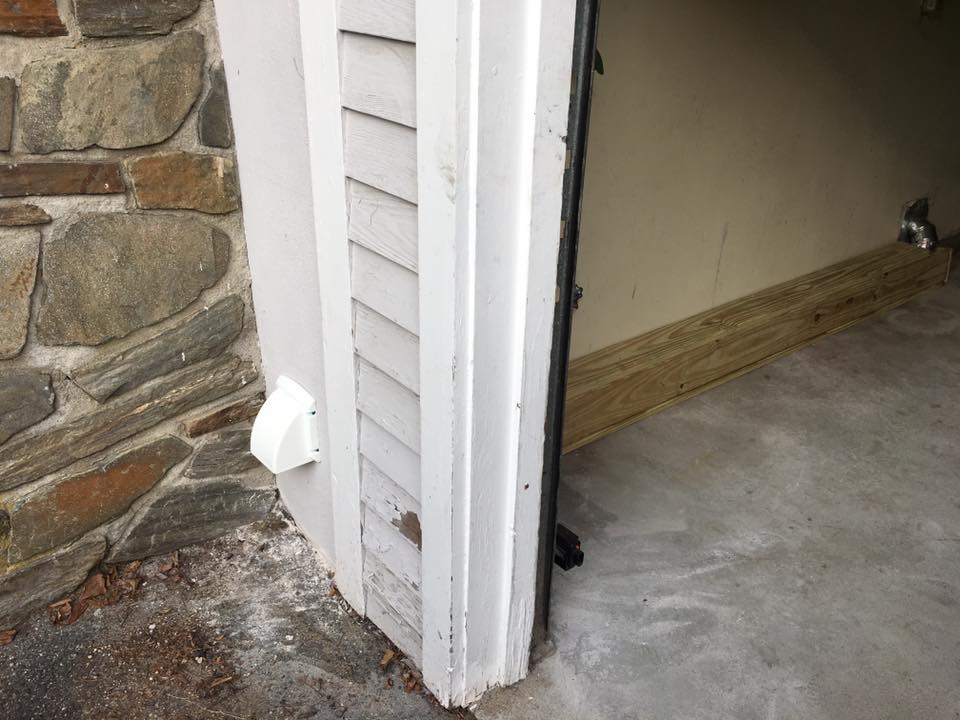 Cynder block wall punctured to vent outside.